Featured Products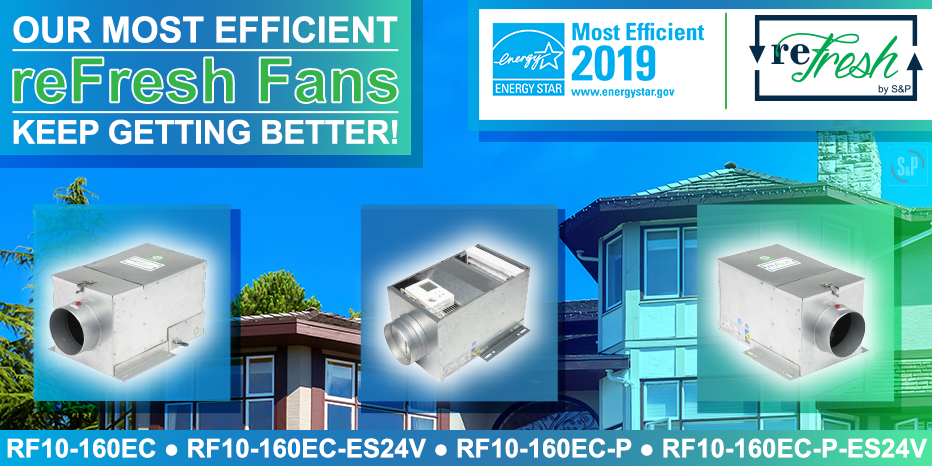 An Energy-Efficient Start to a reFresh-ing New Year
In 2018 S&P released the reFresh series with its sleek, compact design and energy efficient motor to help improve the indoor air quality of residential and multi-family dwellings. This year, ENERGY STAR® has recognized our RF10-160EC, RF10-160EC-ES24V, RF10-160EC-P, and RF10-160EC-P-ES24V models as the Most Efficient of ENERGY STAR 2019.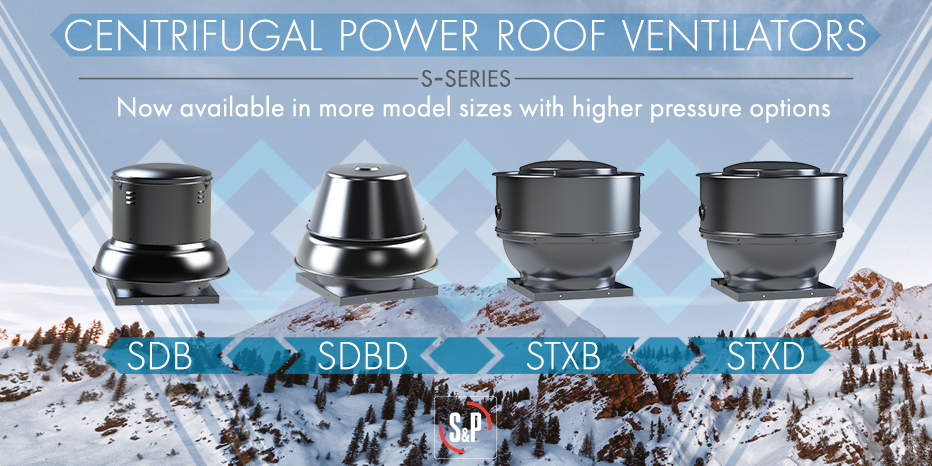 New Centrifugal Power Roof Ventilators
S&P has recently redesigned our Centrifugal Power Roof Ventilators to make them available in larger sizes with higher pressure options that are more economical and well prepared for coming energy efficiency regulations. With this redesign, we are discontinuing certain models and replacing it with their equivalent model.
S&P Canada's Breakfast Club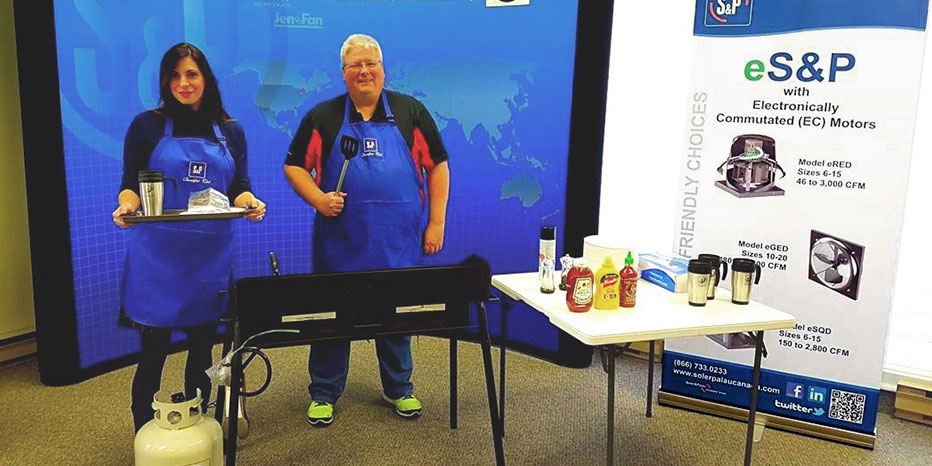 The S&P Canada Team know that to be successful you need to start your day with a healthy breakfast. That is why it is our absolute pleasure to serve you a hot breakfast "Fanwich", freshly cooked before your eyes, in your local HVAC distributor's parking lot. S&P Canada Team members are always on hand to discuss ventilation projects, help with a fan selection and to make sure that you are aware that the fan you need is probably in stock in Mississauga. Contractors tell us they like our Fanwiches so much that they follow us around from distributor to distributor – and, we are quite happy to feed them a healthy Canadian breakfast consisting of a toasted English muffin, large grade "A" egg, Canadian cheddar cheese and back bacon! Also served are coffee, juice boxes and fruit. (Everything is fresh!) Your success is our success so ask your HVAC distributor when they are having their next S&P Canada Breakfast Club event and please plan to attend!