Featured Products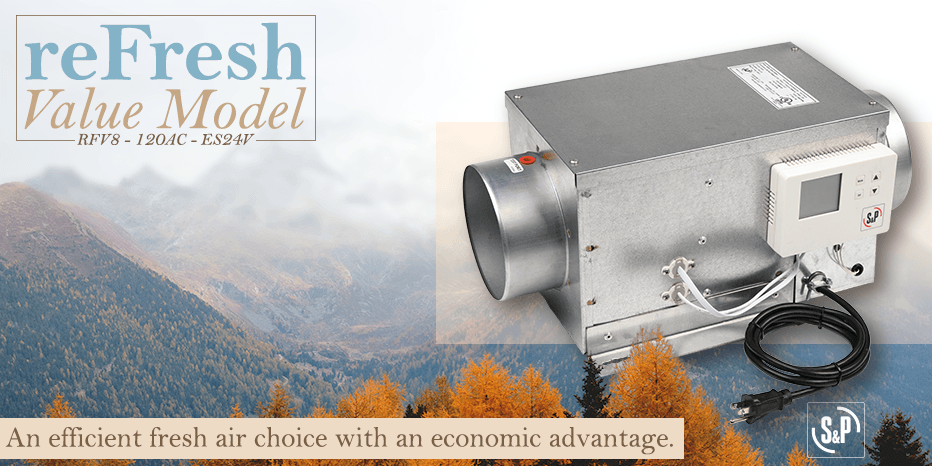 New reFresh Value Model
Our new reFresh Value Series is a simplified version of the reFresh Full Size and Low Profile models. Like these models, the value series introduces fresh air from the outside into the residence making this model an efficient choice with an economic advantage. The model is specially engineered to meet building and energy codes that call for ASHRAE 62.2 (2010), IRC (2012/2015), and IMC (2012/2015) requirements.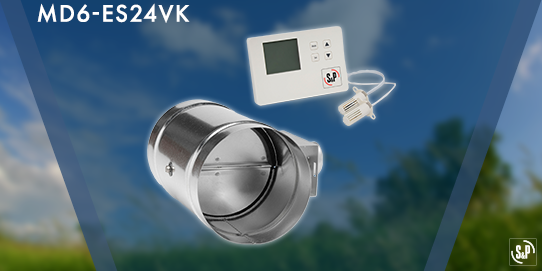 New MD6-ES24VK Product Kit
Our new Outside Air Kit combines the MD6 (our 6" motorized damper) with the ES24V (the temperature and humidity monitoring control). The control can command the central HVAC blower to help distribute fresh air through the existing duct work if necessary. It can be programmed to allow outside air to enter intermittently when the temperature is inside of your set temperature and humidity parameters. This prevents hot, humid, or freezing air from flooding your house all at once, while still meeting code.
S&P Canada's Breakfast Club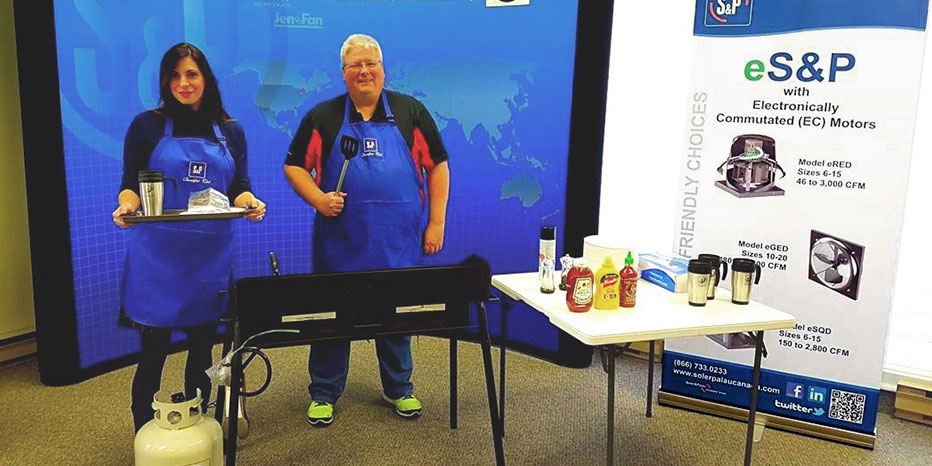 The S&P Canada Team know that to be successful you need to start your day with a healthy breakfast. That is why it is our absolute pleasure to serve you a hot breakfast "Fanwich", freshly cooked before your eyes, in your local HVAC distributor's parking lot. S&P Canada Team members are always on hand to discuss ventilation projects, help with a fan selection and to make sure that you are aware that the fan you need is probably in stock in Mississauga. Contractors tell us they like our Fanwiches so much that they follow us around from distributor to distributor – and, we are quite happy to feed them a healthy Canadian breakfast consisting of a toasted English muffin, large grade "A" egg, Canadian cheddar cheese and back bacon! Also served are coffee, juice boxes and fruit. (Everything is fresh!) Your success is our success so ask your HVAC distributor when they are having their next S&P Canada Breakfast Club event and please plan to attend!