S&P Canada Breakfast Club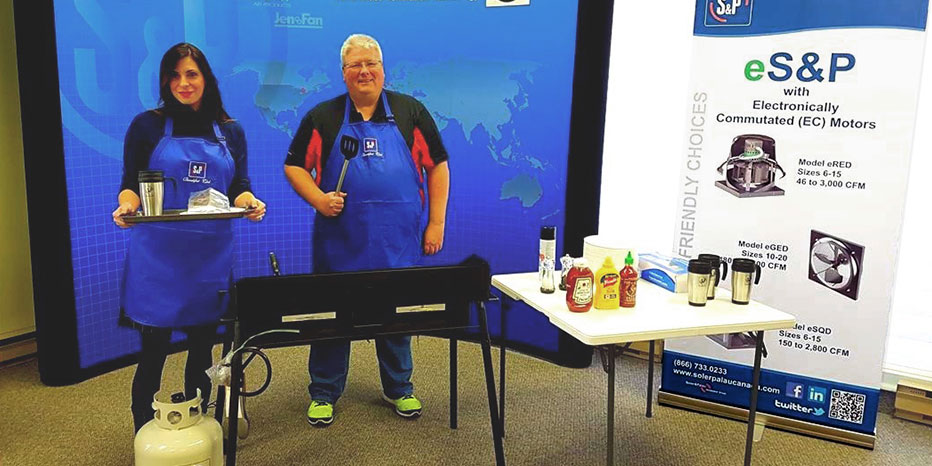 The S&P Canada Team knows you need to start your day off with a healthy breakfast to be successful in the workplace. That is why it is an absolute pleasure to serve you a hot breakfast "Fanwich" freshly cooked in our local HVAC distributor's parking lot where our representatives are here to discuss ventilation projects, help with fan selections, and provide you with information about our products.
Contractors tell us they like our Fanwiches so much that they follow us around from distributor to distributor – and, we are quite happy to feed them a healthy Canadian breakfast consisting of a freshly toasted English muffin, large grade "A" egg, Canadian cheddar cheese and back bacon! Also served are coffee, juice boxes, and fruit.
Your success is our success, so ask your HVAC distributor when they are having their next S&P Canada Breakfast Club event so you can come and meet our team!

Our New Premium CHOICE XP Series is Here!
The new Premium CHOICE XP (PCXP) series is built for today's demanding requirements featuring seamless Plug-&-Play integration and a redesigned blower for a quiet, energy efficient performance.
For more information about our new PCXP series, click here.