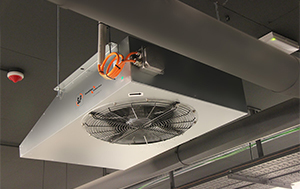 What is a Jet Fan?
Jet Fans are a pollution control solution that help induce air to a common exhaust point through directed airflow.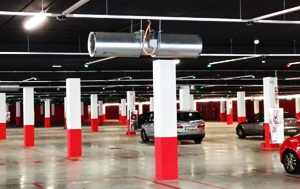 Application
Learn about past and current ventilation methods of enclosed parking areas or spaces.
Models
View Jet Fan models and see the difference.
---
Jet Fans are here
Although Jet Fans are slowly being adopted in North America through upgraded codes, Jet Fans have been globally accepted as a cost-effective alternative to traditional ducted parking garage ventilation for years.

Soler & Palau has been investing in Jet Fan technology since the inception of the Jet Fan market globally. Soler & Palau is now bringing years of experience, design, and reliability to the US and Canadian markets.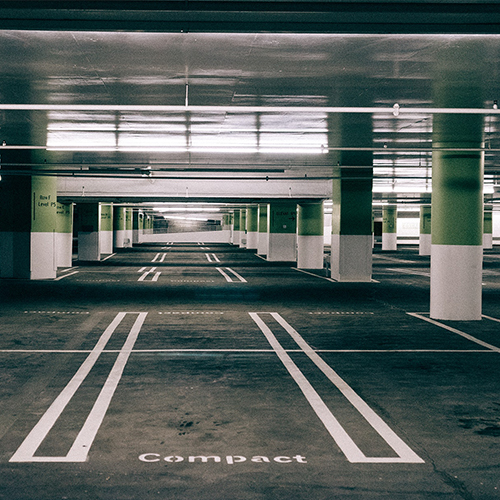 ---
Jet Fans do not require ductwork
This important feature saves money, provides a cleaner look with fewer conflicts, lowers height requirements, and allows for easier maintenance.
Saves up to 13" of clearance per floor.
Helps avoid extensive costs in construction and excavation.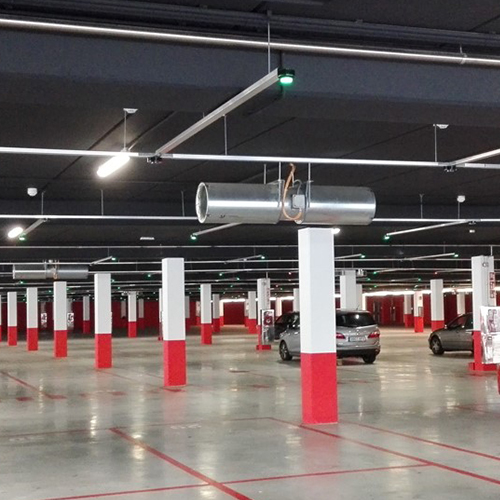 ---
Primary types of Jet Fans:
Axial and Centrifugal
The primary difference between the two is the plume they induce. While axial Jet Fans induce a horizontal plume, centrifugal Jet Fans provide a plume with inclination. This inclination helps avoid beams and obstructions. Axial fans are good for inducing air movement over car parking spaces, as well as driving lanes. Finally, centrifugal fans generally have a lower profile, so they can be used in low ceiling areas.

Centrifugal Jet Fans, especially IFFTs, are suitable for high ceiling parking garages, as the tilted plume allows the Jet Fan to be installed on the ceiling while providing air movement closer to the ground.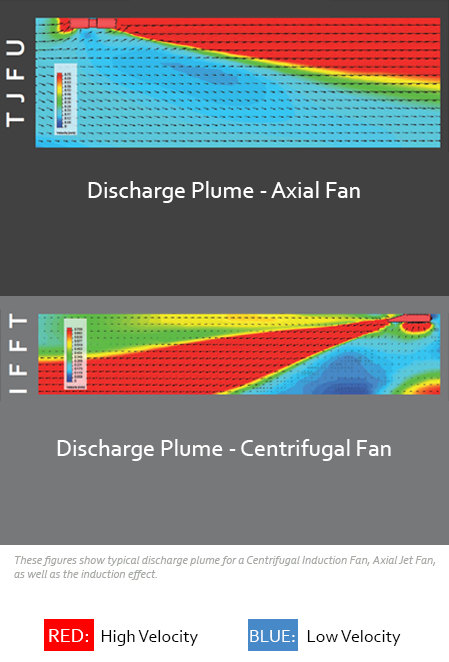 ---